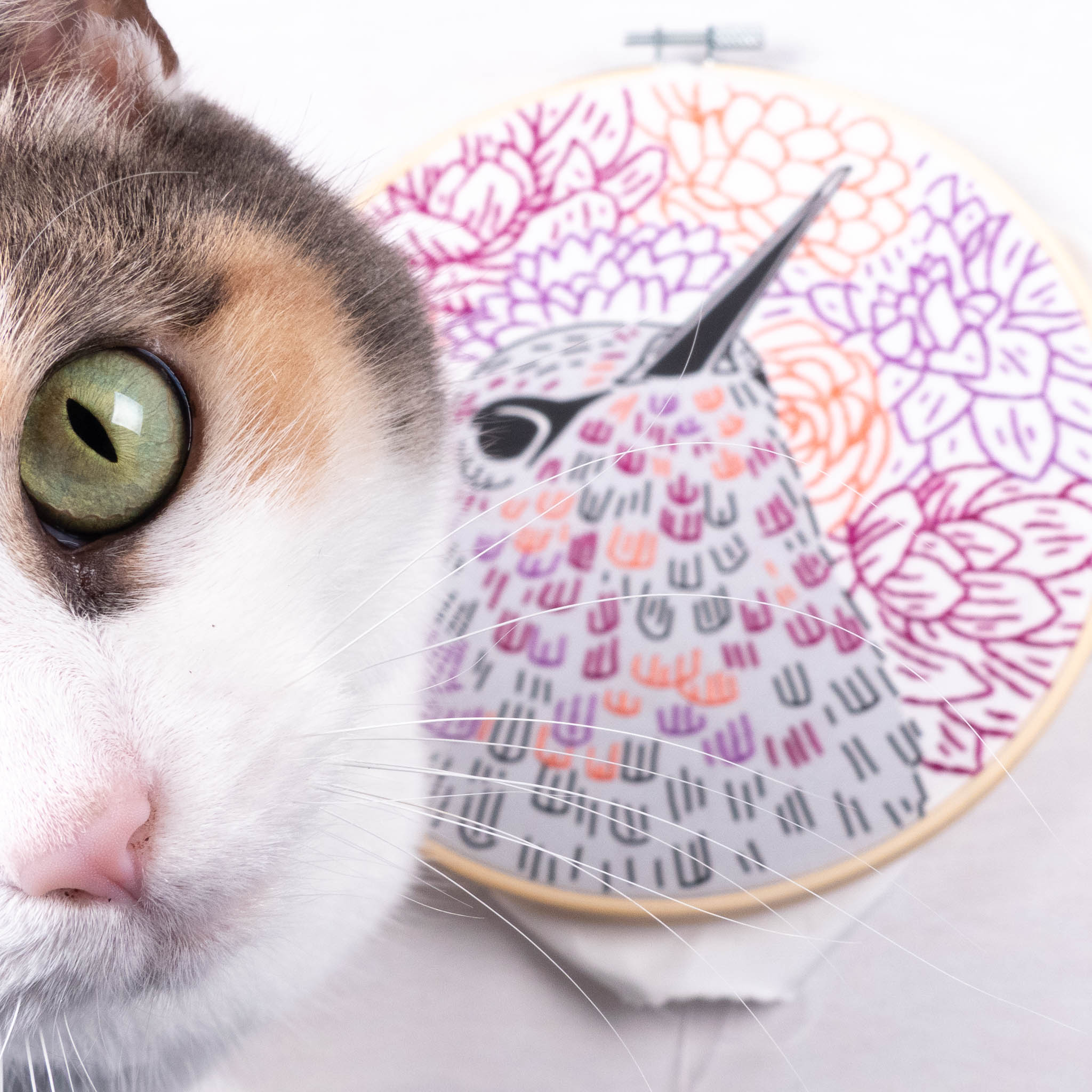 I believe that cupcakes are king, that novelty socks should be daily apparel, and, above all, that embroidery should be as kick-ass as you are. 
That's why my kits are all about bright colors and bold designs.
I mean, who doesn't want to sew orange krakens and electric blue roller skates?
Now, I should warn you, you're going to get obsessed with embroidery. But, hey, that's cool. You can finally make that wall of embroidery projects you've always dreamed of having.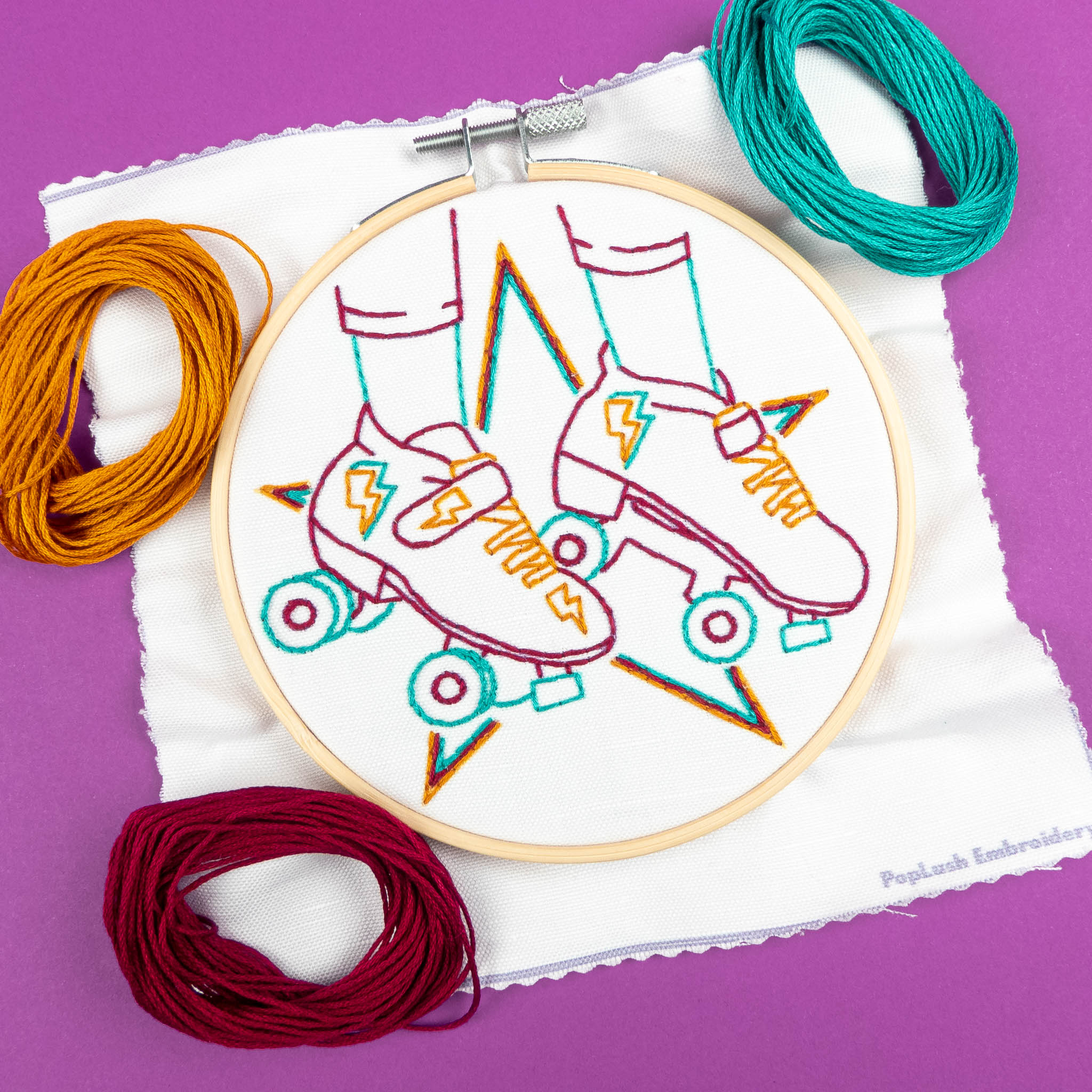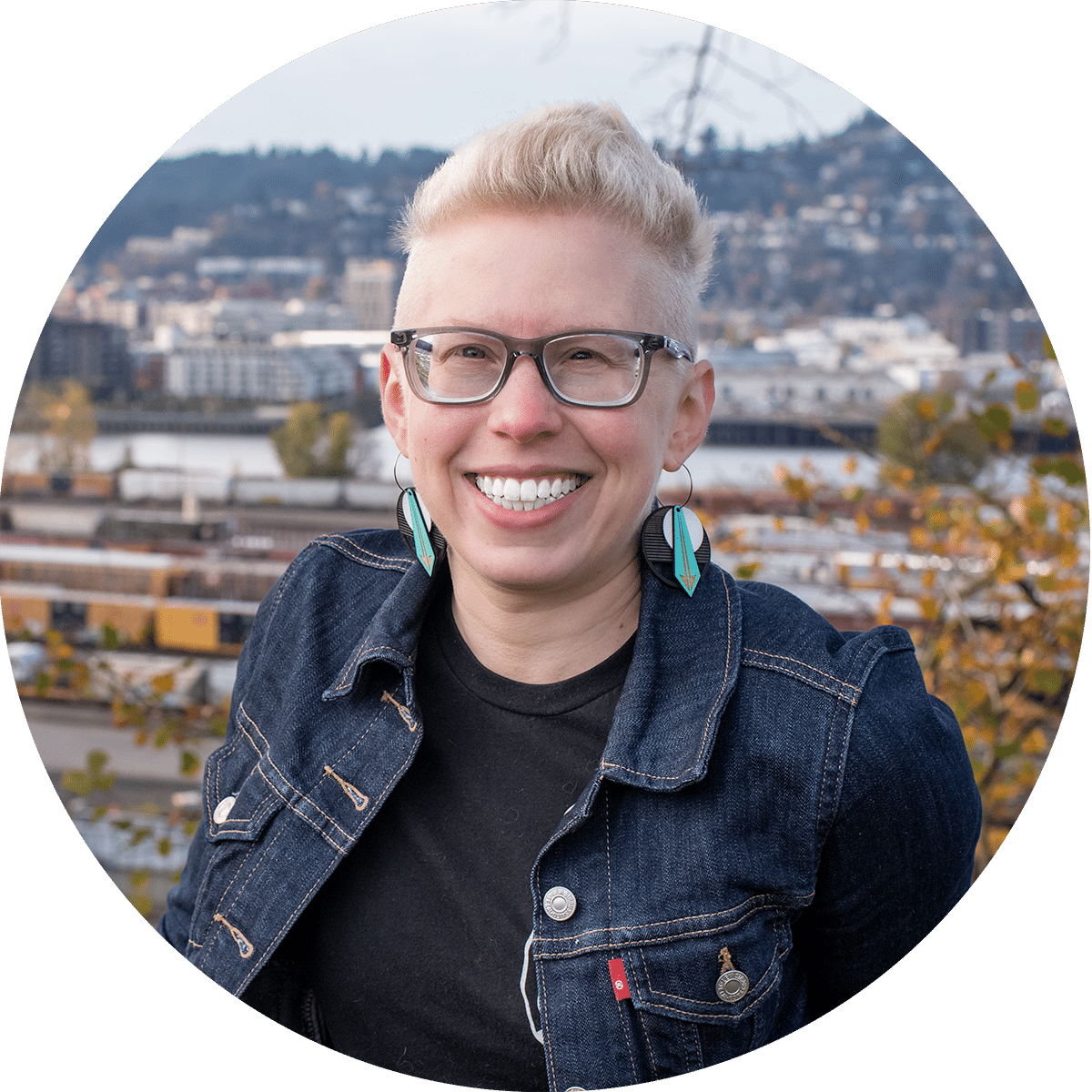 This is me: Megan.
I'm the founder, owner, and head designer of PopLush Embroidery. I love all shades of orange and have been called 'memorable' on many occasions. When I'm not designing embroidery patterns, I'm either riding my bicycle, practicing jujitsu, or reading fantasy novels. 
You're probably wondering how this all started...
I mean, who gets the idea to start an embroidery kit business? Well, I guess a cool person like me...if you call failing at an art business and creating an embroidery design of a cat called 'Meowby Dick' as therapy 'cool'. But thankfully people really clicked with that cat and wanted to sew their own. That was all the way back in 2012 when I lived in San Jose, CA, and fun-commuted (when you're commuting for fun, not for work) with all the tech workers. Eventually I followed the other artists to the Portland area and fell in love with the moss and gigantic ferns here. Now PopLush Embroidery runs out of my little studio and I get to design fun things every day.
PopLush Embroidery has made an appearance in...
this amazing book:
these really cool magazines:
these great podcasts:
these awesome blogs: